FOREST LOVE is finally being released!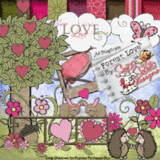 I hope you enjoy my part; it is tagger sized only. Please also continue along to train. We have all worked hard to give you a little something :)
Here is my preview. Click on the preview to download!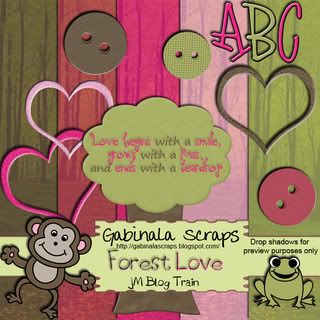 Twinkle me Pink
Gabinala Scraps
<----YOU ARE HERE!
Snips and Snails Scraps
Jewel Scraps
Tickle-me-Designs
MommaTrish Designs
Dizzy Scraps