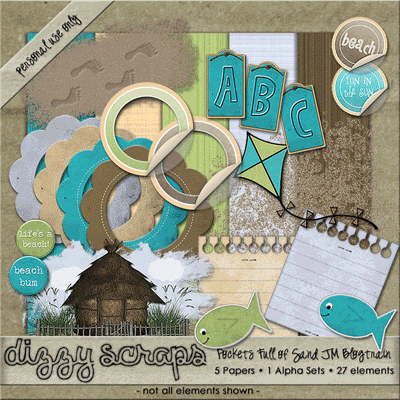 Guess what! According to my clock, it is the 15th! Sooooooooo.... time to give away my part of Pockets Full of Sand! The gals at JM have been working hard on this kit. I hope you enjoy it! My part (which is tagger sized) can be downloaded by clicking on my preview. ENJOY!! And don't forget to leave some love!
Here is the list of blogs for the train:
Dizzy Scraps
Snips and Snails Scraps
Gabinala Scraps
<------ YOU ARE HERE!
Law-Tee-Da Designs
Pixie*Pink*Creations
Tickle Me Designs
Sava Scraps
Heather Hill Designs
Jewel Scraps
Princess Kate Designs
Simply Shan Marie